Facelift results video by Dr. Lindsey
Here we talk with our patient with facelift results on whom I first did a facelift about 14 years ago.  Subsequently she had a browlift and a chin implant.  It's been 10 years and we just redid her browlift and chin implantation.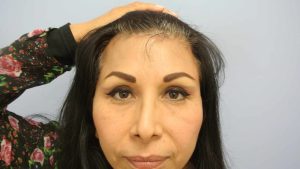 Our interview can be seen in this video:

We have helped thousands of patients with facial rejuvenation.  Key to our technique is a relatively conservative approach, careful surgery, and close followup in the recovery period. In the video she discusses all of these in detail, and we show up close scar appearances.
Do your research, come and visit and see if we can help you.
Dr. Lindsey