What can a patient do to help get the best facelift results? Dr. Lindsey explains | McLean | VA
In this short video I discuss what YOU can do to get the best results.  First off…no blood thinners like aspirin, advil, vitamins and in particular vitamin E, alcohol, smoking…or anything that sounds like a whole lot of fun….for 10 days preop.  If you are on aspirin per your doctor, make sure I know this…or your doctor if you are somewhere else.     Don't just stop it on your own.
Next…do your research before the day of the case, not 2 hours later.   Relax and show up on time, and have your prescriptions and recovery area all set up.
After the surgery, follow instructions…and in particular, keep that head wrap on!   Show up for the subsequent visits and call if you have trouble.
Finally, after the  sutures come out….and if you are my patient…vitamin E those scarlines!   Massage like I tell you.  And show up for your subsequent visits.  You will forget what you used to look like and its key to look back and see where we started.
The video is: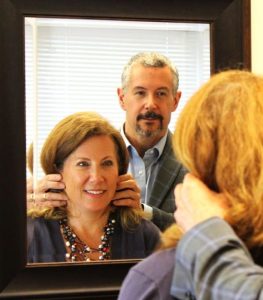 Dr. Lindsey